ALICE COOPER SIGNED Road 2LP Vinyl + DVD + AUTOGRAPHED Print /200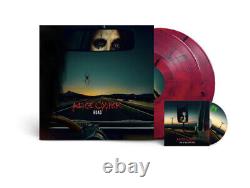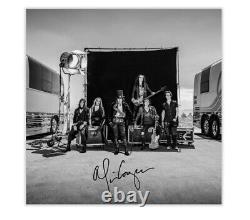 VARIANT: Red Vinyl 2LP & DVD w/ Limited Edition Signed Print Out of 200. After thousands upon thousands of gigs and easily a million miles traveled, iconic Rock and Roll Hall of Fame® Inductee Alice Cooper revs up as loudly as ever on his new solo album "Road".
Produced by longtime collaborator Bob Ezrin, it's written, composed and recorded with his current touring band. Bringing everything full circle, it channels the spirit of old school Alice with instantly recognizable grit and plenty of gusto. It's everything you'd hope for from him and more.
And this time his trusted longtime bandmates- Ryan Roxie [guitar], Chuck Garric [bass], Tommy Henrikson [guitar], Glen Sobel [drums], and Nita Strauss [guitar]-are riding shotgun. Complementing the album's theme, the bonus DVD/Blu-ray comes with Alice Cooper's 2022 full live show at Hellfest 2022 and includes all the classics and rarely played gems. Album Feature: Tom Morello (Rage Against The Machine), Wayne Kramer (MC5), Keith Nelson (Buckcherry) and Kane Roberts.