Bo Burnham Signed INSIDE DELUXE SIGNED VINYL BOX SET (RGB VERSION) Autographed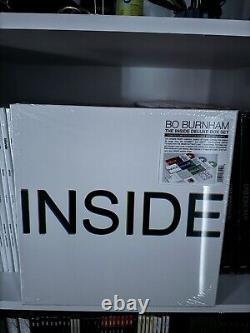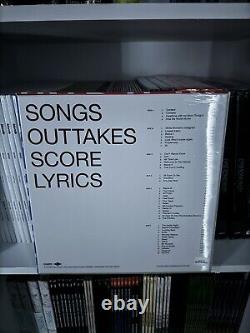 This is a Bo Burnham signed INSIDE deluxe signed vinyl box set in the RGB version, autographed by the artist himself. The set includes a vinyl record in mint (M) condition, with a compilation of songs from the 2022 release year. The vinyl is colored in red, green, and blue, making it a limited edition collector's item.
The box set features several sealed items, and it is made of high-quality vinyl material. This set is perfect for Bo Burnham fans who want to own a piece of his music history. Whether you're a collector or someone who enjoys Bo Burnham's music, this deluxe signed vinyl box set is a must-have for any fan.