Red Hot Chili Peppers Californication Signed Autographed Vinyl LP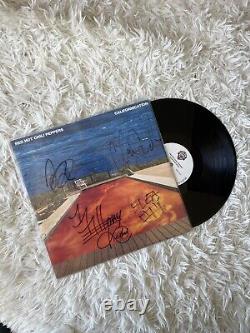 This vinyl LP from the Red Hot Chili Peppers is a must-have for any music enthusiast. It features the band's hit album "Californication" and has been signed by the members themselves.
This item is an original and perfect for any collector of entertainment memorabilia.